Spicy Lamb skewers over hot coals from a roadside vendor is a classic Beijing street food. Spicy, crispy, fatty lamb skewers with Xinjiang spice is a party favorite!
1 pound lamb shoulder chops(450g)
1 tablespoon soy sauce
half onion (cut to slices)
1 tablespoon cooking wine
1 tablespoon oil
2 teaspoons cumin powder
1 tablespoon dried chili flakes
salt (to taste)
bamboo skewers (soaked in water for at least an hour (to prevent them from burning on the grill)
Step 1:
Take the chops and simply remove the meat from the bone and cut into small chunks (one inch size). Don't trim any of the fat from the lamb. This is what's going to give you the flavor you're looking for.
Step 2:
Put the lamb chunks in a small mixing bowl and add soy sauce, onion slices, cooking wine, and oil. Cover the bowl and Marinate for 6 hours or more in the fridge.
Step 3:
In a mortar and pestle (or spice grinder), add the cumin power, chili flakes, and salt. Pound it all together, cracking the chili flakes into smaller pieces (you want it to be coarse, not a fine powder). Add about half of the spices (the other half will be used for sprinkling after the lamb finishes cooking) to the lamb along with the oil and mix everything together.
Step 4:
Put the lamb onto the skewers (mix between fat and lean pieces).
Step 5:
Heat your grill until searing hot. Grill the skewers until they get a nice char on the outside. Each side about 2-3 minutes. Transfer to a plate and sprinkle on the extra spices. Serve!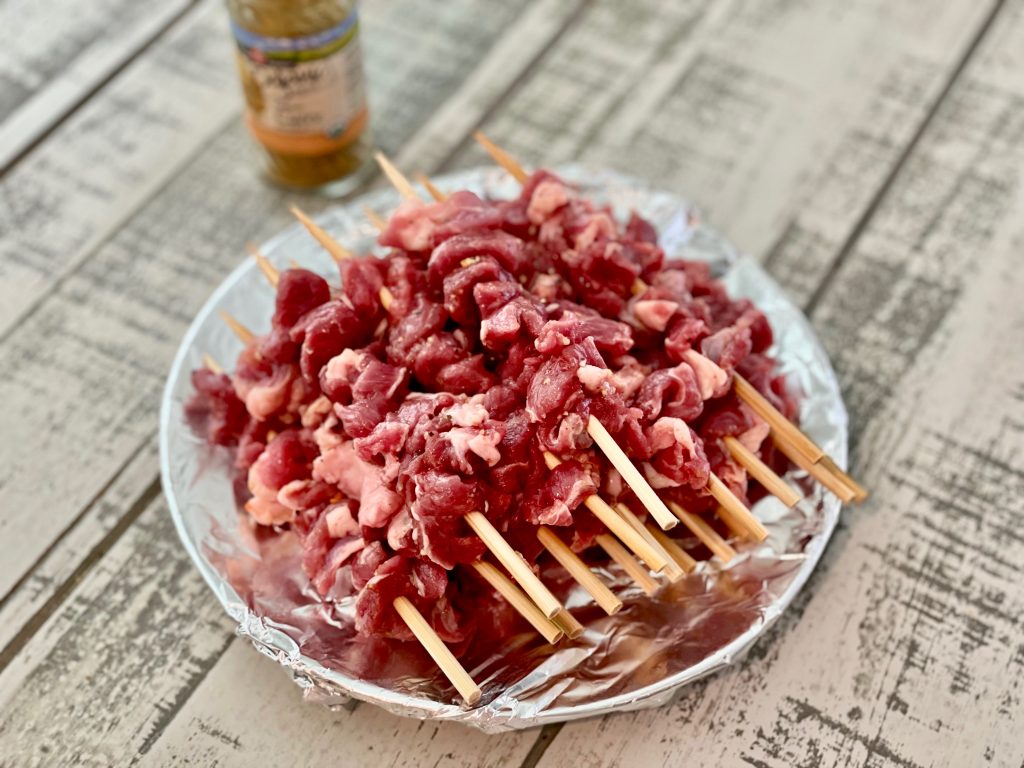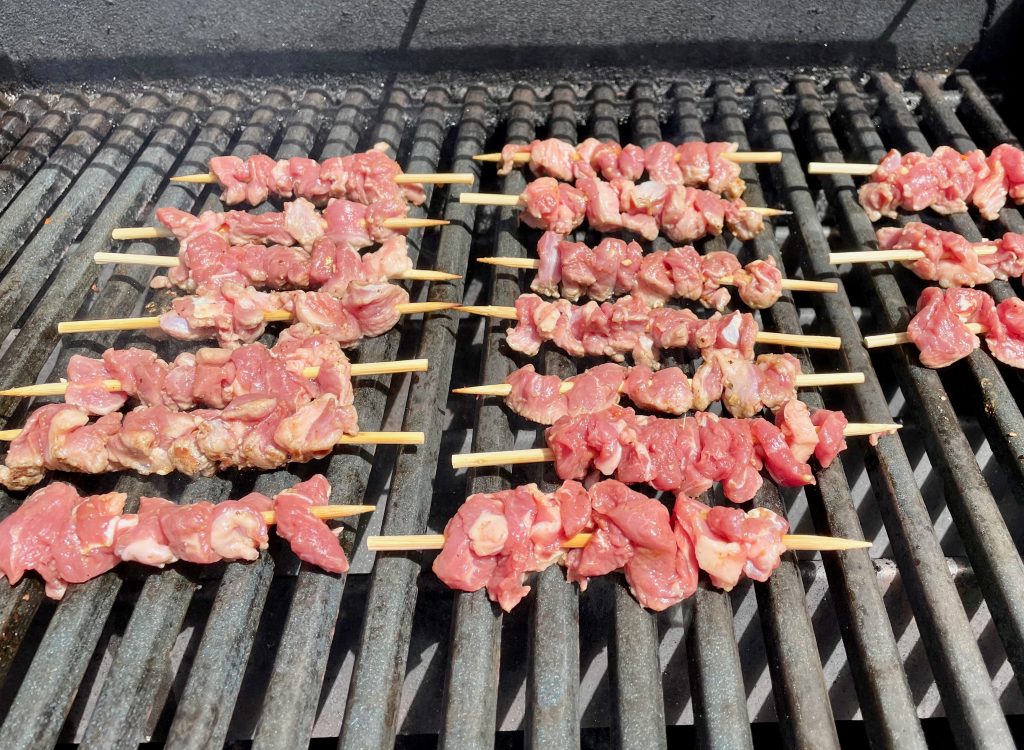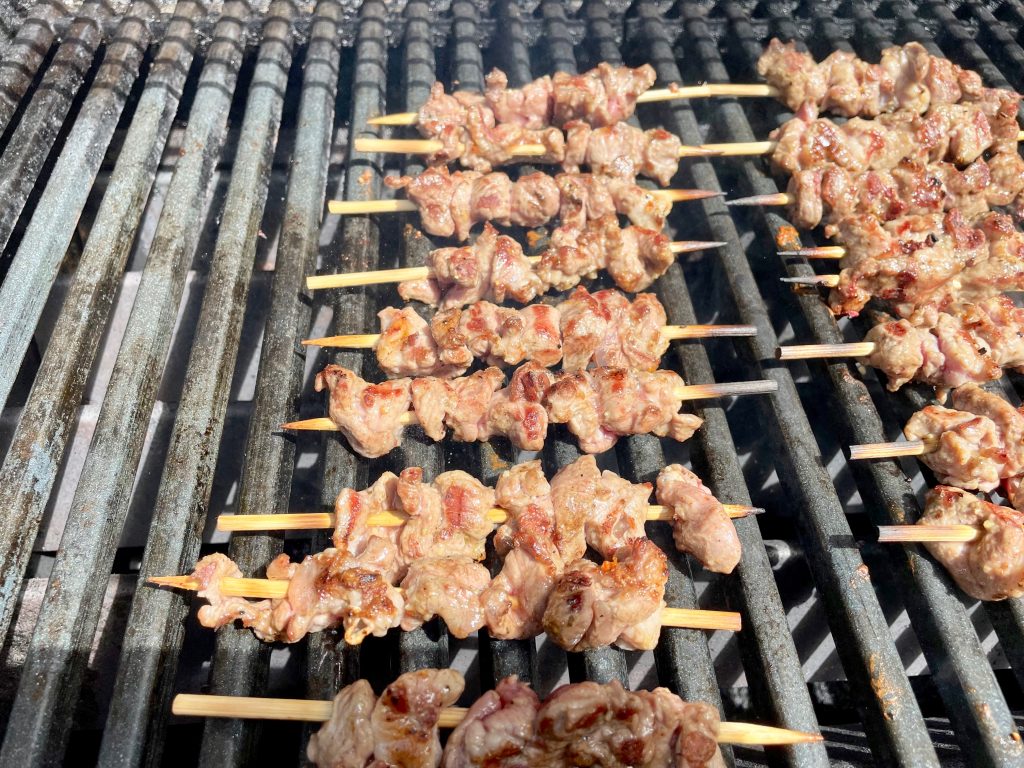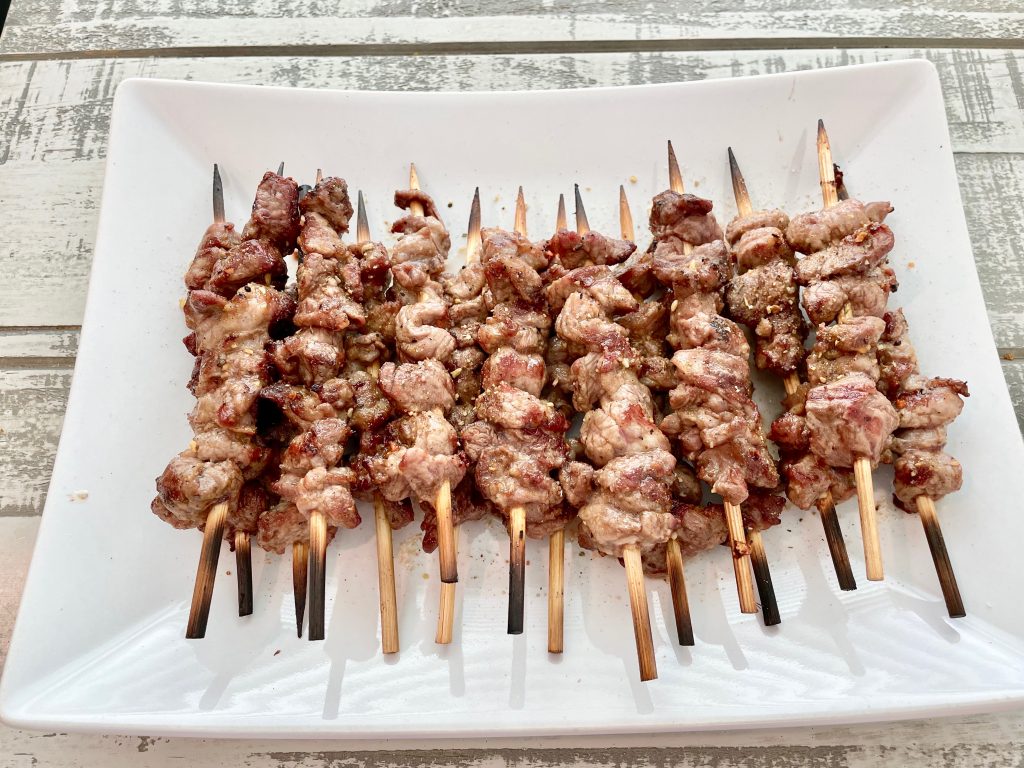 It's also great just sprinkled over whole lamb chops and then grilled, or roasted the marinated shoulder in oven and then sliced into thin slices after cooking.