This cake was an enormous hit with the whole family, especially my kids. Quick and easy no-bake desserts like this are an absolute staple for me during the summer months. Sometimes you just can't bear to turn on an oven or spend hours making a mess of the kitchen; times like those call for desserts like this!
This Oreo recipe requires only three ingredients. You do need a steamer for it. But it is so easy to make, cheaper and deliciously taste good.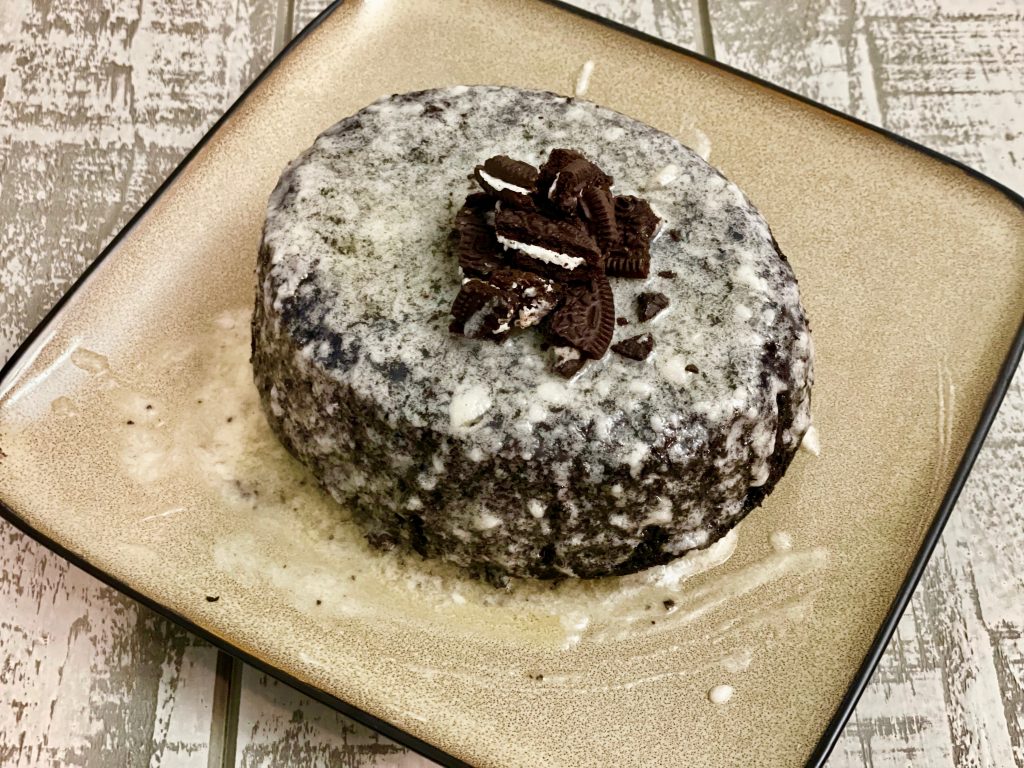 Oreo cookies 28 pieces
Baking powder 1 1/2 tablespoons
Milk a cup + 1/4 cup for topping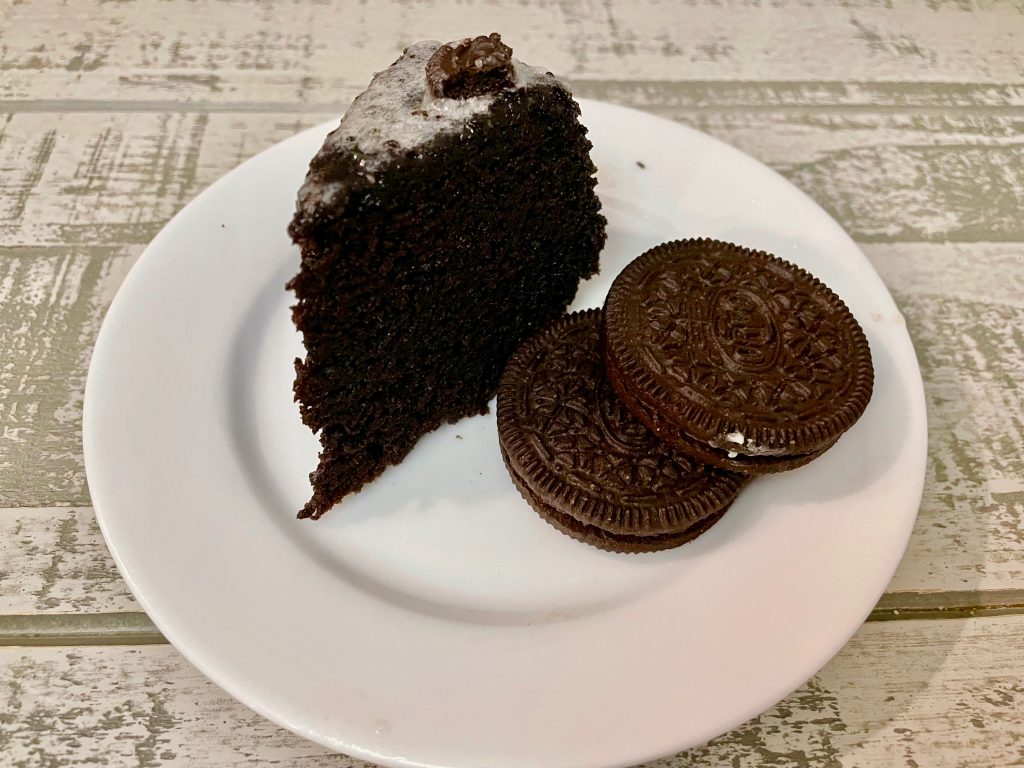 Step 1:
Separate the cream (or filling) from the Oreo cookies. Place them in another bowl to use later.
Step 2:
Crush the cookies to fine crumbs and sift to a medium bowl. Combine in with the milk and the baking powder and mix well.
Step 3:
Transfer the batter in a round pan with lined parchment paper. Wrap the steamer cover with a cloth and tie it at the top. Steam at medium/low heat for 30 minutes or until a toothpick comes out clean when inserted. Once cooked, remove from the steamer and allow to cool before removing the cake from the pan.
Step 4:
In a small bowl mix the left-over cream and ¼ cup milk. Stir until sauce thickens and well incorporated. Drizzle on top of the cake. Serve and enjoy!
Optional: Spread Whip Cream on top.
Step 5:
Sprinkle the top with Oreo crumbs.